Queer Empower Band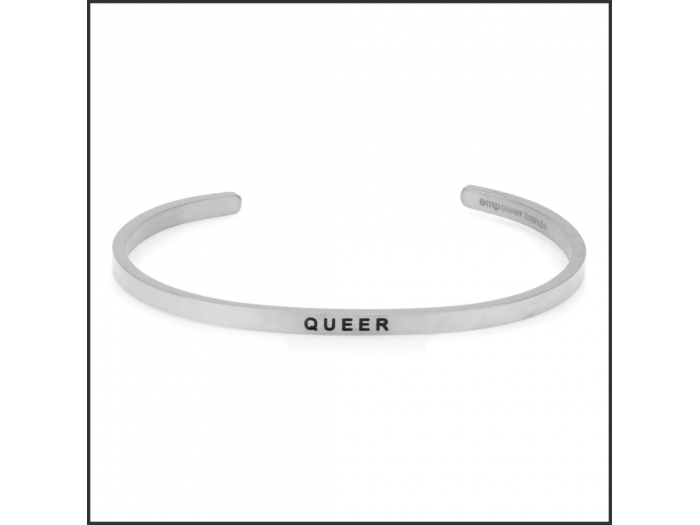 "Queer. A word to create space for those that have been othered by social norms and customs, by outdated notions of gender. A wide spectrum of meanings and emotions but all a celebration of undefined abstractness, all defiant of restrictions placed on love. A rejection of the pejorative, the slur, by reclaiming it across sexual orientations and gender identities. A place outside the binary, the hetronormative, where so many of us exist in shades, in the way that feels right to us."
Empower Bands was founded on the belief that giving voice to the wild and stormy within us speaks truth to power. These bands are created for the kind hearts, rebellious spirits, and untamed souls that see beyond good vibes only. Because sometimes growth is messy and the grace we need shows up as grit. These pieces are meant to demonstrate what hides in plain sight: the raw power of inspired voices telling their own story.
The adjustable cuff is made from surgical-grade stainless steel.

Width: 3MM

Inner diameter: 2.5"

---
Product Code: Empower Band
Availability: In Stock
---
Related Products